An impressive intro into the scale market, the TRX-4 is Traxxas's first true scale/trail rig. This is a very capable truck with a lot of really cool and functional features.
First thing you notice out of the box is the size of the rig. A shade too big for my taste, but after driving it I started to like it. The scale appearance catches your eye right off the bat. The inner fenders and fender flares are made out of a flexible rubber and are one of my favorite features on this truck. I love my hard bodies, but Traxxas did an awesome job with a lexan (soft plastic) body. My only complaint is that the windows are darkened with tinted stickers and painted underneath. I would have preferred to be able to pull the stickers off to reveal clear windows, giving me the ability to add a custom interior at a later date.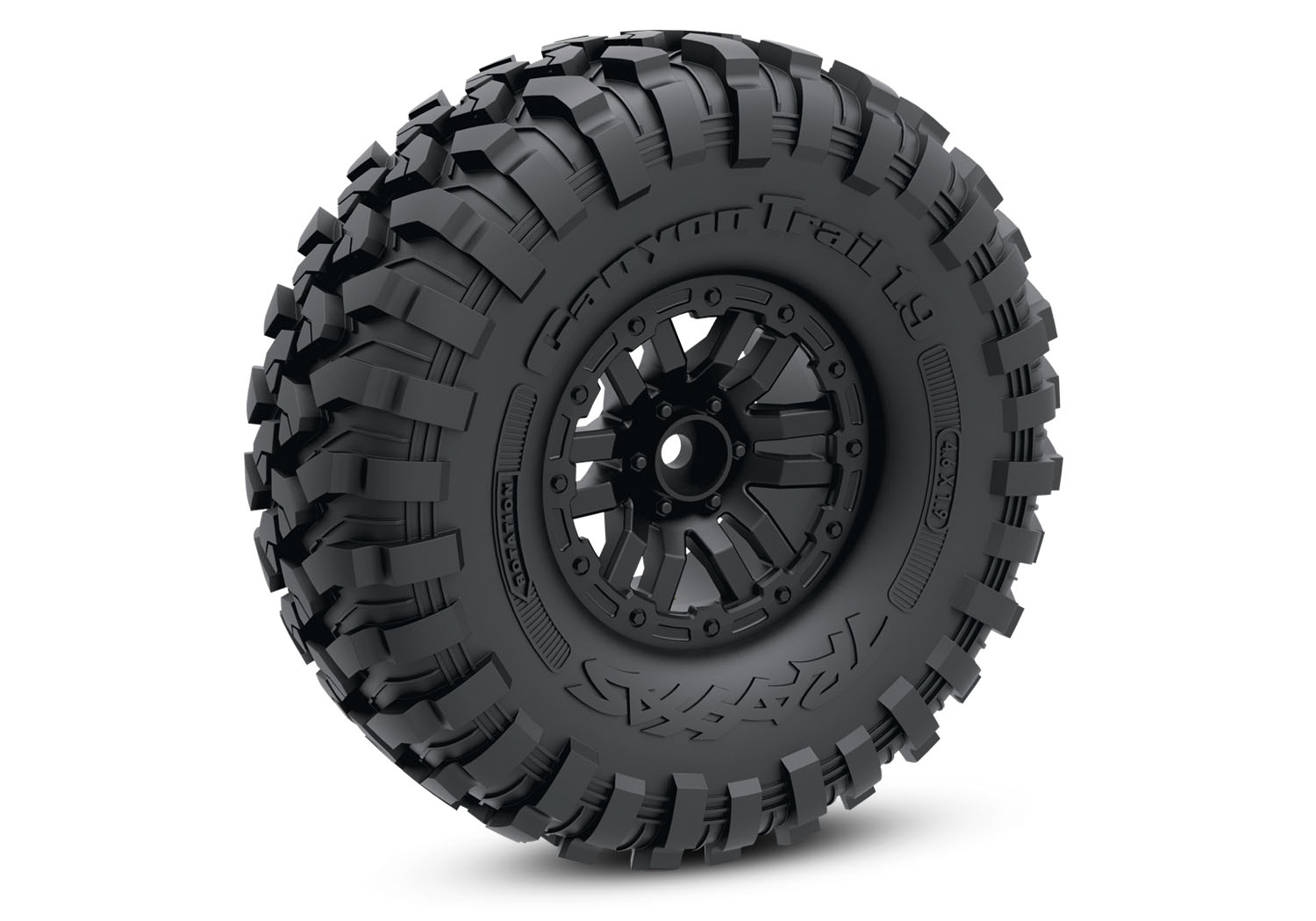 The tires have a good look and function quite well. They are sticky enough for general trail use and cleaned out pretty well as you can see in the video. Even when I loaded them up, I was still able to find traction in several areas.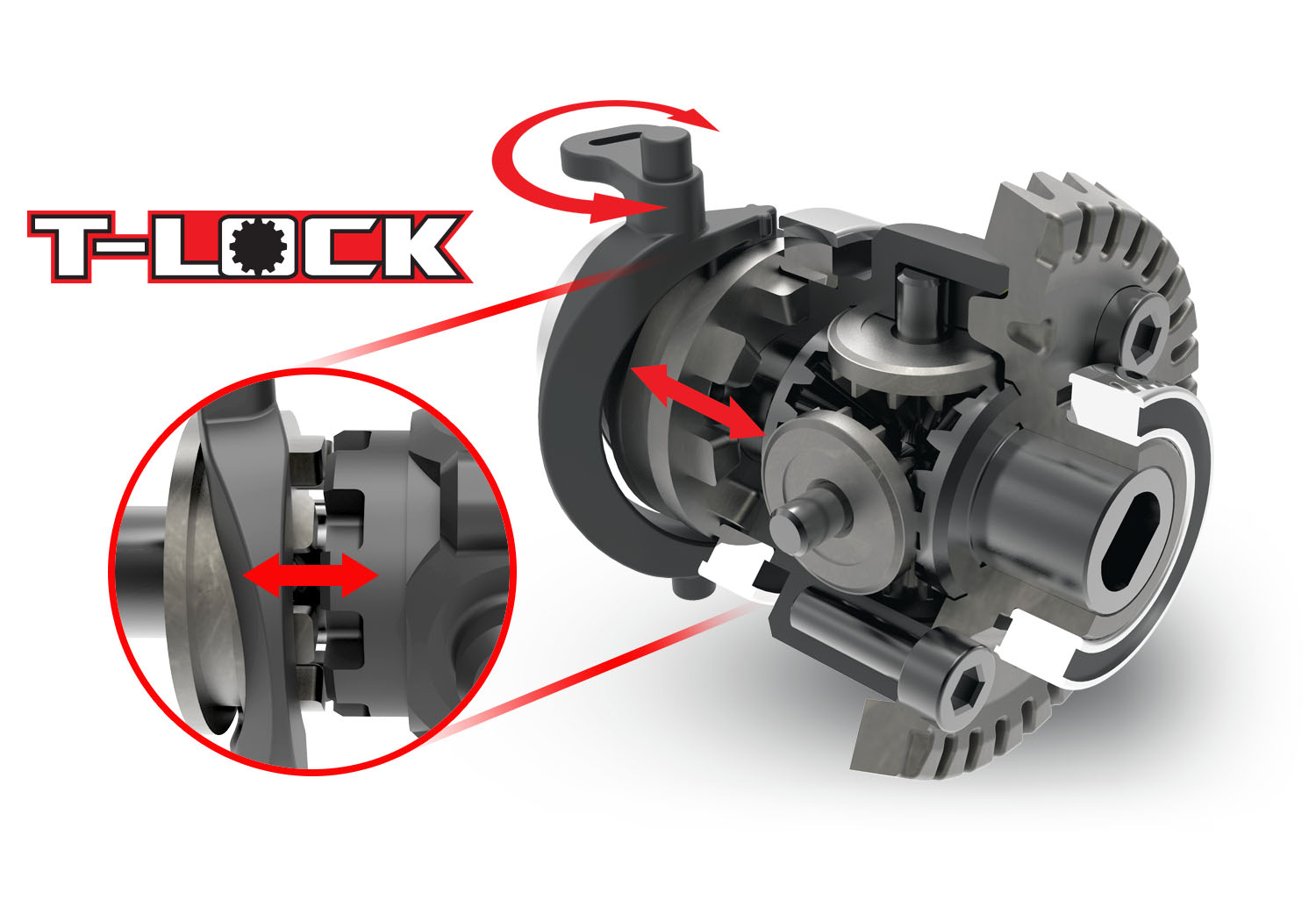 I absolutely loved the 2-speed transmission and locking differentials. This is an industry first for a scale crawler and Traxxas hit a home run. Keeping the diffs unlocked for regular trail riding allows for a full turning angle to lock with no pushing in the corners, what most of us are used to dealing with on normal scale rigs. This saves a lot of wear and tear on the drivetrain and steering components.
Then, when things get hairy, simply move the switch to lock either the front diff in or both and pull yourself out of most any situation. Same with the 2-speed transmission, simply hit the switch to go from a low first gear to a high speed 2nd gear. The 550 can 21 Turn motor is not blazing fast, but it was fast enough and strong enough to pull it through some pretty thick muck.
Seeing as I completely submerged the TRX-4 on numerous occasions, I am confident in saying that this truck is 100% waterproof. However, I did lose radio transmission when I went more than a foot under water. This is normal for most R/C trucks running 2.4 ghz though. The inner fenders do an amazing job of keeping mud off your electronics. When I went to give the truck a bath after running through 4-inch-deep mud, the body and the interior were darn near spotless. This is a due the excellently designed fender flares and inner fenders. I am now sad that none of my other trucks have these features.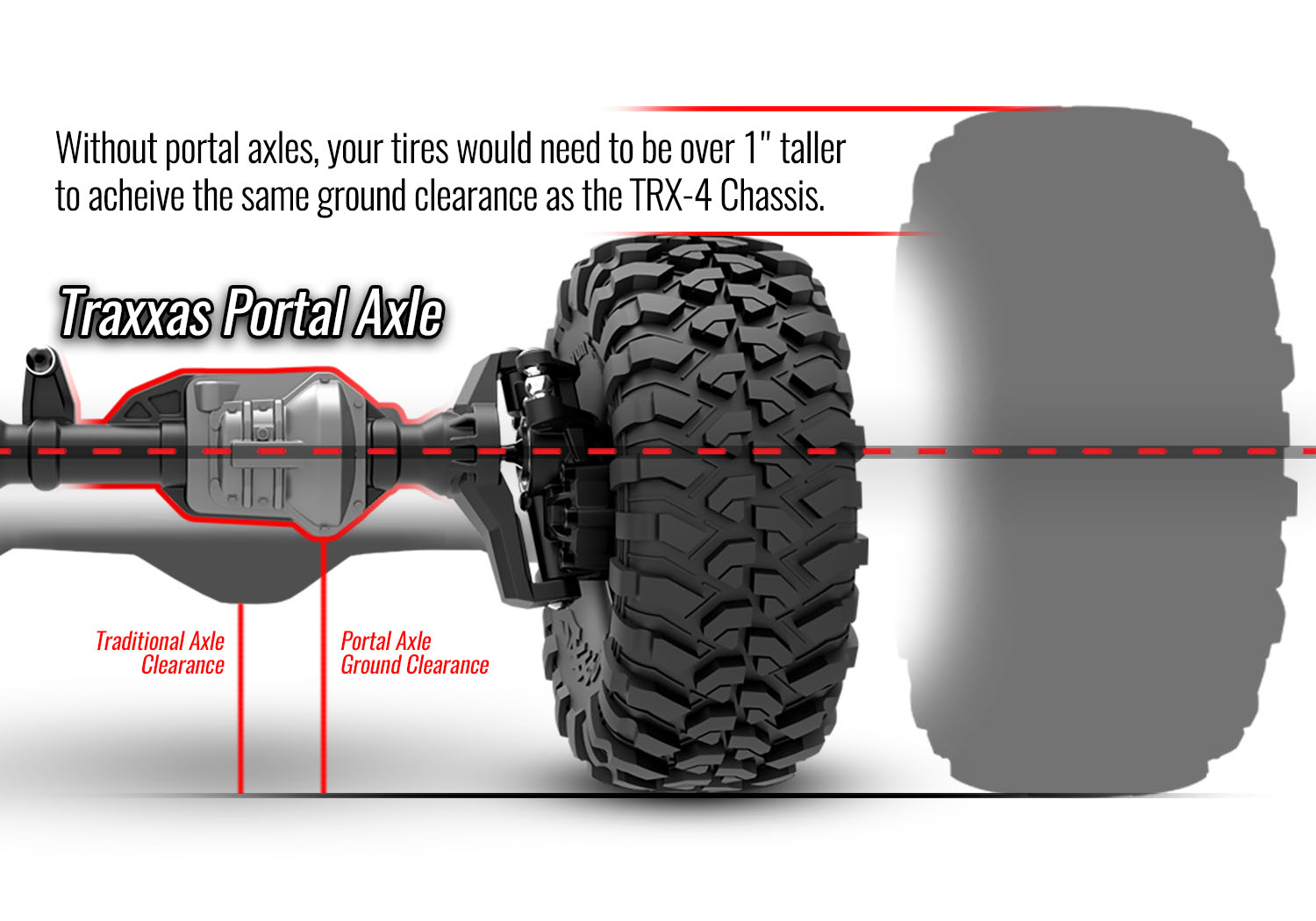 My personal 1:1 jeep has Unimog portal axles underneath it, so you can understand my excitement when I heard the TRX-4 was going to have portals. Portal axles are very nice in that they raise the centerline of the axle housing above the centerline of the wheel. This allows you to gain some much needed ground clearance where it matters most, the lowest part of the truck. I was very impressed with the obstacles I was able to climb over, knowing that it would take a much taller tire on standard trucks. This also helps with splitting up your gear reduction to take strain off the drive train as well as keeping your driveshafts up and out of harm's way.

The price seems a bit high (retail $449.99) at first until you realize everything that the TRX-4 comes stock with. No other rig comes with selectable lockers, 2-speed transmission, fender flares, inner fenders, roof rack, and portals straight out of the box. To be able to do this and still keep the price competitive is quite impressive.
Overall, I am very impressed with Traxxas's intro into the scale market. Being their first true scale/trail rig I feel they did a great job. This is a very capable truck with a lot of really cool and functional features. I can't wait to see the what the next model brings.