Falcon Hobby Supply ROCKS! Check out our FPV Selection!
Falcon Roost Raceway

Welcome to the Midwest's Largest RC Playground
We are dedicated to providing a fun racing atmosphere for the Midwest RC community & beyond!
Check out our upcoming events below...
2017 Labor Day Weekend Big Money Race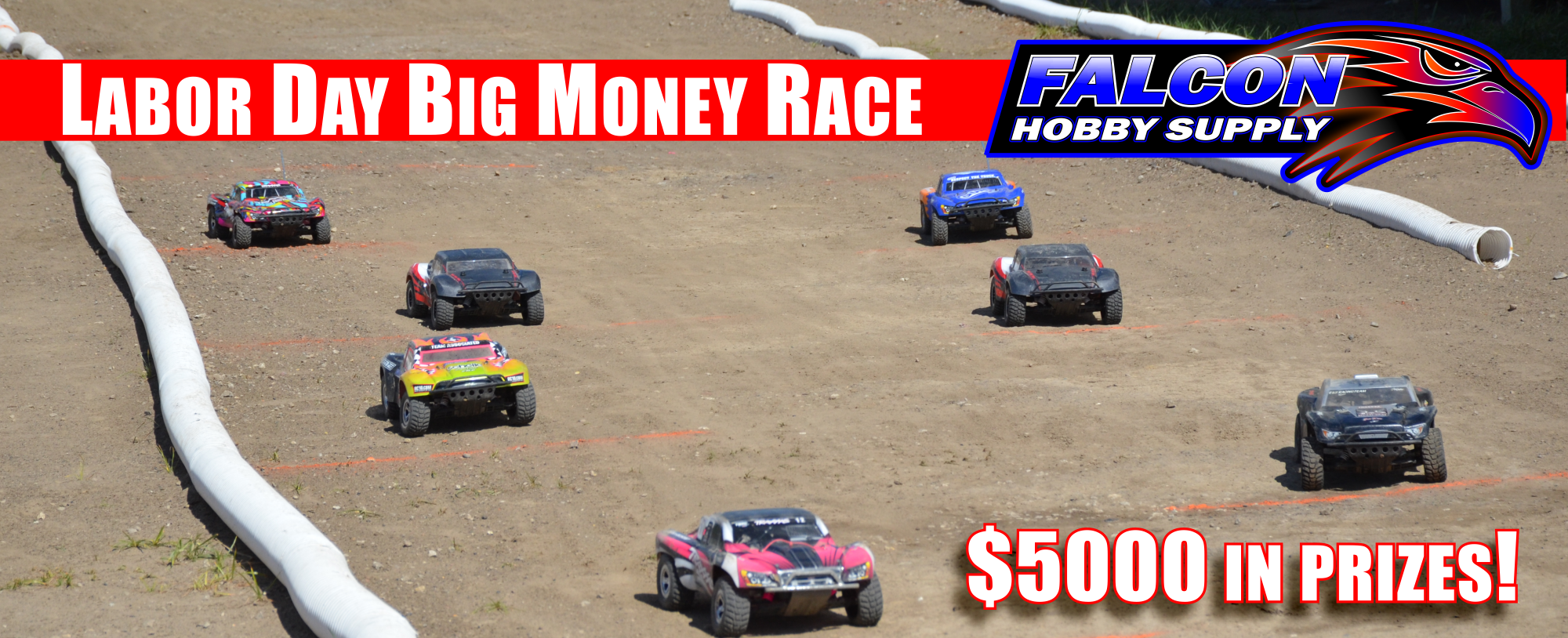 Kicks off Friday September 1st! Over $5,000 in prizes!!! Come out and join us for an awesome weekend of racing and fun!
Details for event...
• Over $5000 in prizes with each race entry receiving a raffle ticket for those prizes (Only racers can get in on the raffle)
• Entry Fee = $40/class (Half of entry fee from each class goes back out to the winner)
• Sign up via rcsignup.com (link below) or day of practice.
• Final signup Saturday Morning from 7:00am-8:30am
• Racing Starts Saturday at 9:00am
• Mains Start Sunday at 7:00am
• TQ in each class will receive a prize.
Schedule...
• Sept 1st Controlled Practice (optional)
• Sept 2nd Qualifiers – 3 rounds
• Sept 3rd Mains
Sign up here: https://www.rcsignup.com/events/displayEvent.cfm?ID=5807
Full info & updates can be found here: https://www.facebook.com/events/281458512285201/